Summer is the perfect time to enjoy a road trip, go on a long drive or just take your car out for a spin. However, it's important to remember that the weather conditions during summer can be harsh and it's essential to have the right tyres to ensure a smooth and safe journey. Summer tyres are specifically designed to perform optimally in high temperatures, providing excellent grip and handling, even on wet roads. With so many options available in the market, choosing the right summer tyres can be a daunting task. We cover all the summer tyre tests from 2023 in a detailed analysis on the main website. In this blog post, we will give you a few tips for what you can expect on the market in 2023.
Continental introduced the SportContact 7
Continental, a leading tyre manufacturer, has announced the launch of its new high-performance tyre, the SportContact 7, suitable for sporty vehicles. This tyre will be available in the autumn and will be available in sizes 19 to 23 inches, with the product line being further expanded over the coming year. The new SportContact 7 offers improved performance, with a 10% increase in mileage on the racetrack, 8% reduction in wet braking distances, and a 17% longer service life. The adaptive tread design and BlackChili rubber compound ensure maximum grip and handling in both wet and dry conditions. This new tyre was developed for a wide range of passenger cars, including super cars, high-performance vehicles, and sporty cars.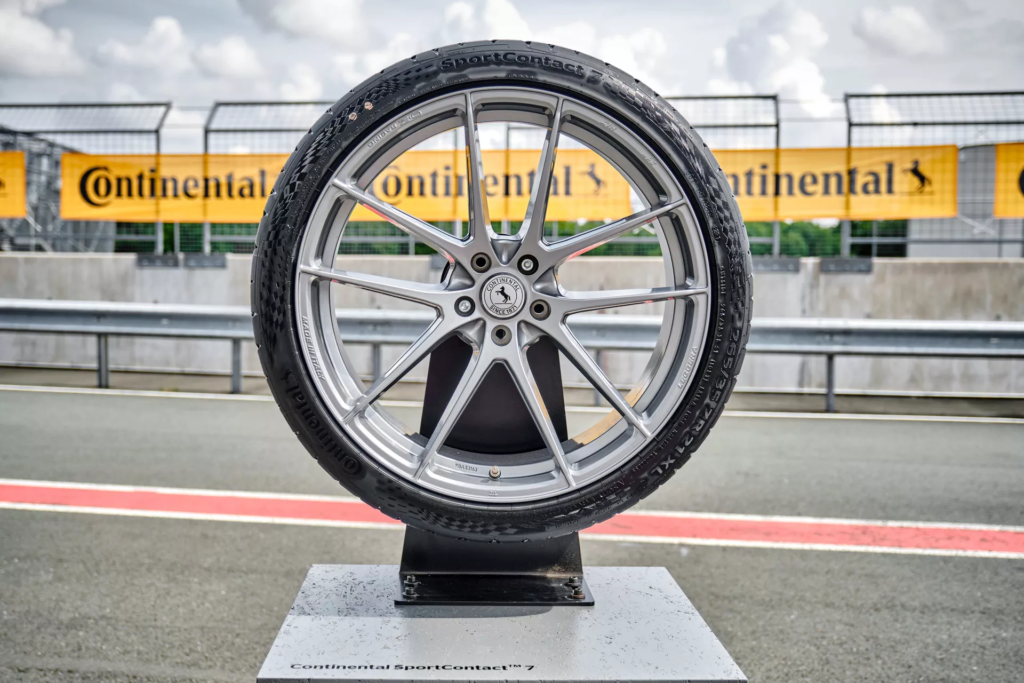 The previous model, Continental SportContact 6 has received high ratings in multiple tire tests conducted by Autobild and Sportscars. In 2021, it received both a "very good" and an "exemplary" rating from Autobild. In 2020, it was rated "exemplary" by Autobild, and in 2018, it took first place in a test conducted by Autobild, receiving the rating of "exemplary (winner of the test)". The tire also received "exemplary" ratings in tests conducted by Sportscars in both 2017 and 2016. These test results demonstrate the high-quality and consistent performance of the Continental SportContact 6, which makes the new model a perfect candidate for a summer tire for 2023.
Goodyear replied with Asymmetric 6
Goodyear has released its newest high-performance tire, the Eagle F1 Asymmetric 6, which replaces the very successful Asymmetric 5 and offers superb performance on both wet and dry roads. The tire features Goodyear's latest Dry Contact Plus Technology which adapts to changes in load, providing drivers with increased grip and reactivity in extreme manoeuvres. The tire's Wet Braking Pro Technology, with an innovative new resin system, gives drivers better grip on damp or wet roads. The tire is also EV-ready, with a noise cancelling pattern that reduces noise by 1 dB and a thinner sipe design that reduces noise frequencies. The tire also has a reduction in overall weight, an aerodynamic sidewall shape, and a new compound technology that reduces rolling resistance, all of which contribute to better fuel efficiency and range for EVs. By 2023, the Eagle F1 Asymmetric 6 will be available in 65 sizes from 17 to 22-inch fitments.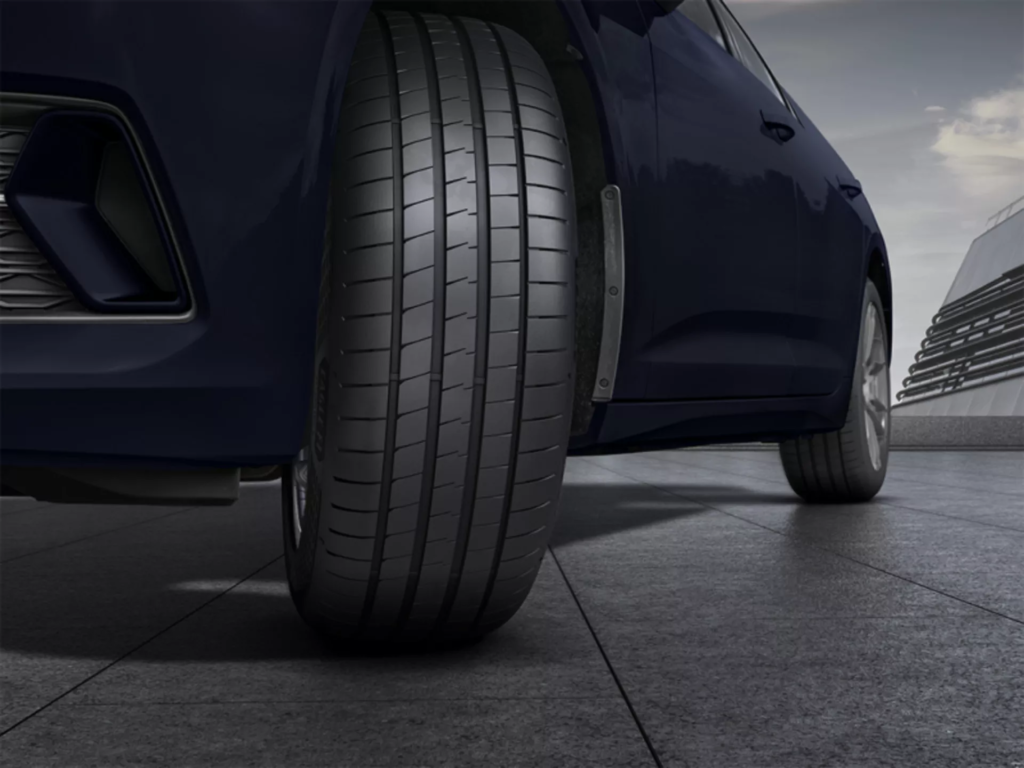 The GoodYear Eagle F1 Asymmetric 5 tire was a great success – it has been tested by several organizations and has received high ratings and rankings. It won 5 tests and received positive ratings in 9 tests. And the new model Asymmetric 6 just keeps on going – it won all 3 tests it was featured in 2022.
Michelin joins the party with Pilot Sport 5
Michelin has launched its latest summer tire, the MICHELIN Pilot Sport 5, designed for high-performance sports cars and sedans. This tire offers a unique combination of sporting performance and longevity, making it the best-performing summer tire for the sports category in terms of lifespan compared to its main competitors. Its Dynamic Response technology, which is already proven in motorsport, offers exceptional reactivity in curves, and a hybrid Aramid and Nylon ply provides optimal transmission of driving instructions, further increasing driving pleasure. The Dual Sport Tread Design technology ensures maximum control by providing excellent grip and braking performance on both dry and wet surfaces. The tire also boasts a deep black velvet appearance, enhancing the vehicle's aesthetic. The MICHELIN Pilot Sport 5 is available in Europe in 50 dimensions ranging from 17 to 21 inches from January 1 and worldwide from March 1. It is the fifth generation of the Pilot Sport range and is expected to be as successful as its award-winning predecessor, the MICHELIN Pilot Sport 4 tire.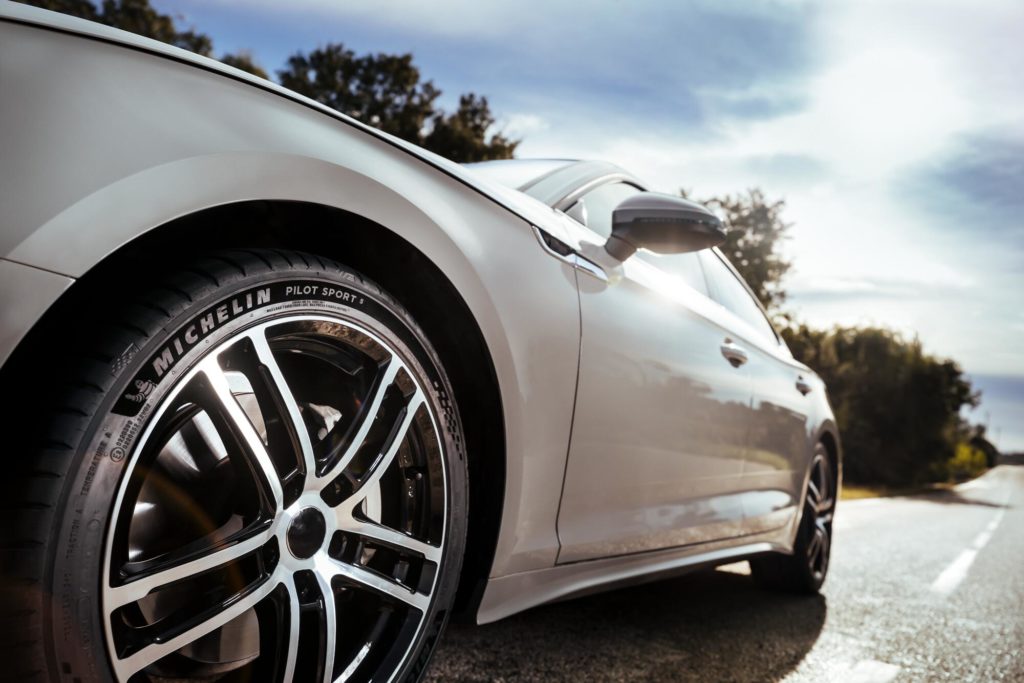 The new tyre was already featured in the Tyrereviews 2022 summer tire test, where the Michelin Pilot Sport 5 is a tire that "picks up where the Pilot Sport 4 left off, by being a tire that does almost everything well!" The review notes that the tire offers excellent grip in the dry and wet, with short braking distances in all conditions and the highest aquaplaning resistance in the group. While the tire's external noise is average, and its handling qualities are non-dynamic with high levels of understeer, the Michelin Pilot Sport 5 is still considered a reliable choice for high-performance sports cars and sedans.
Hankook Ventus Prime 4 – premium for a better price
The Hankook Ventus Prime 4 is a premium comfort tire that offers improved properties compared to its predecessor, the Ventus Prime 3, which was very well rated in the tyre tests since 2016. The new tire features a higher mileage, thanks to its "high mileage compound technology." This technology results in greater rigidity of the tread blocks, which leads to lower rolling resistance and less wear. The tire also offers better handling and braking performance, especially on wet roads. The engineers increased the tire's noise comfort by eliminating potential sources of noise and by providing the edges of the tread blocks with a radial, wedge-shaped 3D structure. The Ventus Prime 4 is available in 67 sizes from 16 to 20 inches, with tread widths from 195 to 255 mm and aspect ratios from 40 to 65, and speed indices H to Y.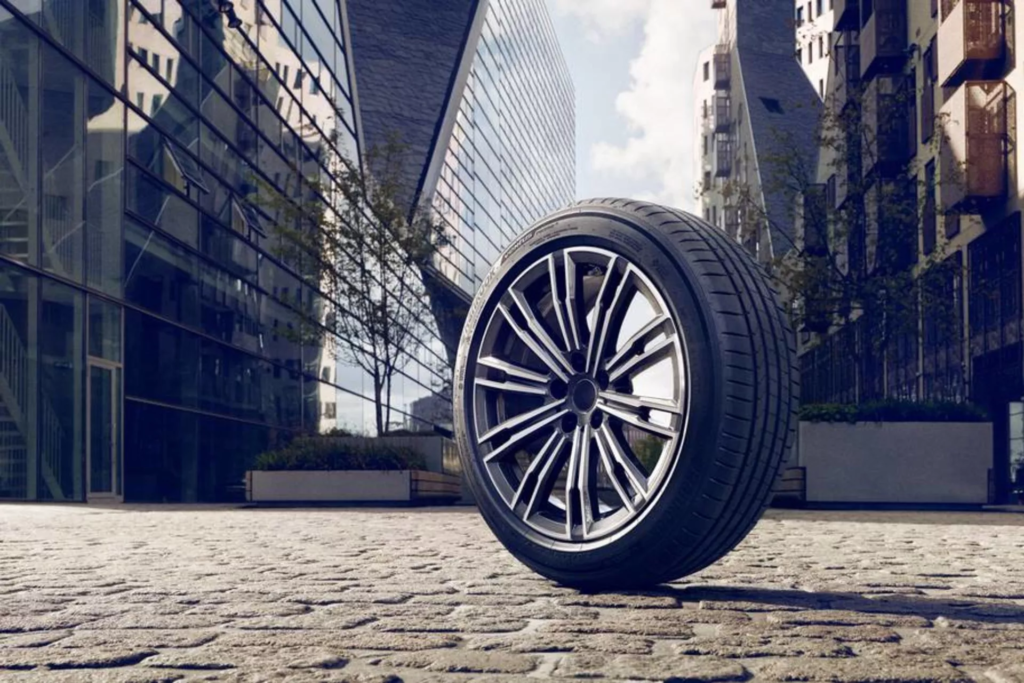 The Ventus Prime 3 has been a best-seller in Europe, with over 20 million units sold since 2015. The tire has won numerous international awards and has been equipped on various models from Audi, Ford, Hyundai, MINI, Opel, Seat, Škoda, and VW. The Ventus Prime 4 aims to continue this success by offering even more safety, comfort, and environmental properties. The tire has been tested and improved in Hankook's newly built test center in Idiada/Spain, where the engineers worked on improving the tire's handling and noise comfort. The tire offers up to 20% better mileage, better handling, and reduced noise compared to the Ventus Prime 3.